Stowe is the first crossing loop west of Callamondah Yard and is the end of the original formation of the Boyne Valley Branch from Gladstone, from here to Moura the line is all new. Stowe crossing loop was longer than the other crossing loops before the 2007 upgrade so no extension was needed. The crossing track itself is not parallell to the main like all the other loops, instead it meanders through the bush hidden from the main line.
From Callamondah to Stowe the line is mostly level but then the line drops down a steep grade to Graham which is the location name for the junction with the Monto Line, the line is mostly level from there to Stirrat with a few creek crossings thrown in for good measure. During the construction of the Monto Line gold was discovered near Stowe and many workers left to dig for gold and the progress of the line was delayed for several months untill the gold ran out and the workers returned.
For some bonus pictures and map locations click this text.
An empty coal train approaching Schilling Lane on its way west for another load. About 2/3 of the way back you can see the Up approach signal for Graham and in the background the small green hill is the crest of the grade at Stowe.
January 2007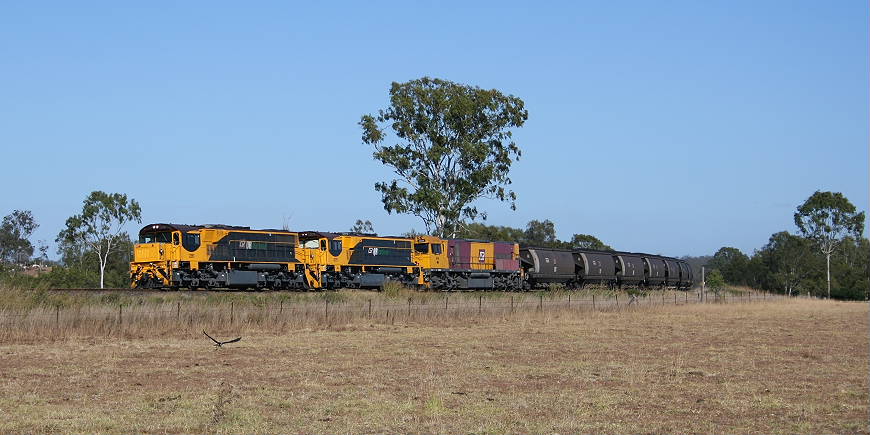 After crossing Leixlip Creek two rebuilt 2250 class and a 4000 class are about to start the climb up Stowe Bank with a load of coal for Gladstone. The curve is featured at the rear of the train in the previous photo. 16/04/2007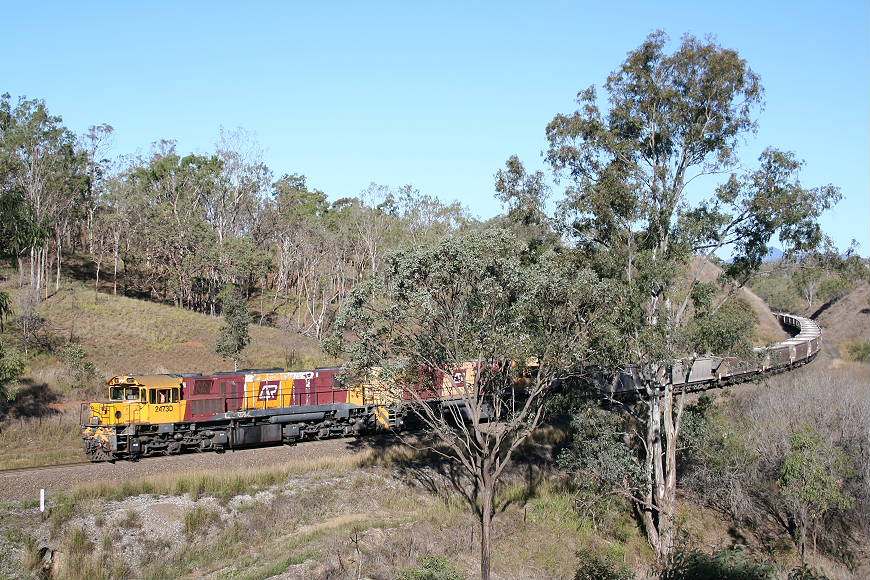 2473D leads the Taragoola to Fisherman's Landing limestone train up the grade and is about to pass under the Bruce Highway at the western end of Stowe Yard. Too long to be loaded at Taragoola the train is loaded at a new siding about three hundred meters east called Cement Australia siding. 03/07/07
After crossing with a loaded train 2207 leads its train out of the loop at Stowe. If you imagine a horizontal line from the top of the third units cab to the right that is where the main line leads. This shot was taken from the Bruce Highway overpass. 21/04/07
A loaded four unit train waiting at the Up Starter on the mainline for a cross with a empty. Note the extra high signal mast to allow crews to sigh it easily on this curved section. 14/04/07
The empty arrives and takes the loop.
Two 4000 class units power through Burua on their way west for another load of coal. 17/01/07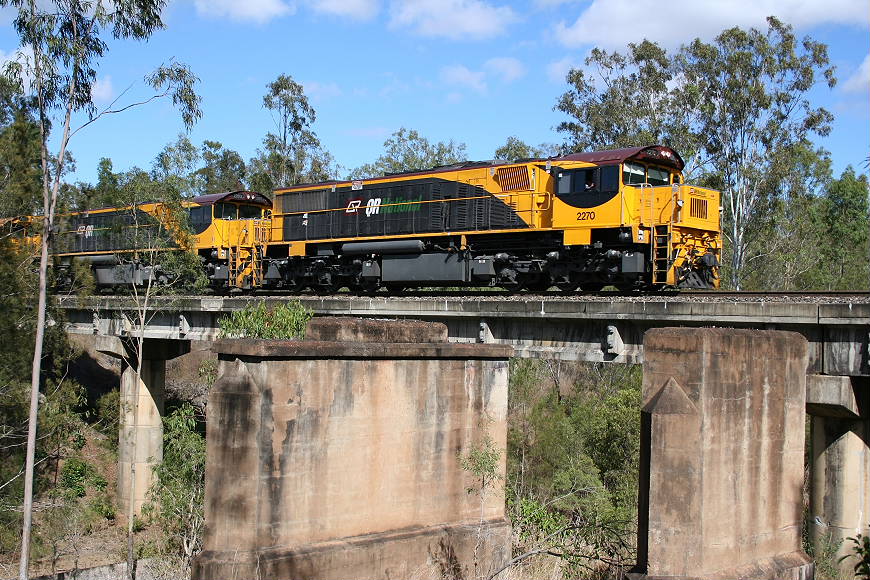 Three Clydes crossing Clyde Creek with a load for Gladstone, you can see the old bridge pillars for the old Boyne Valley Branch in the forground. 10/05/07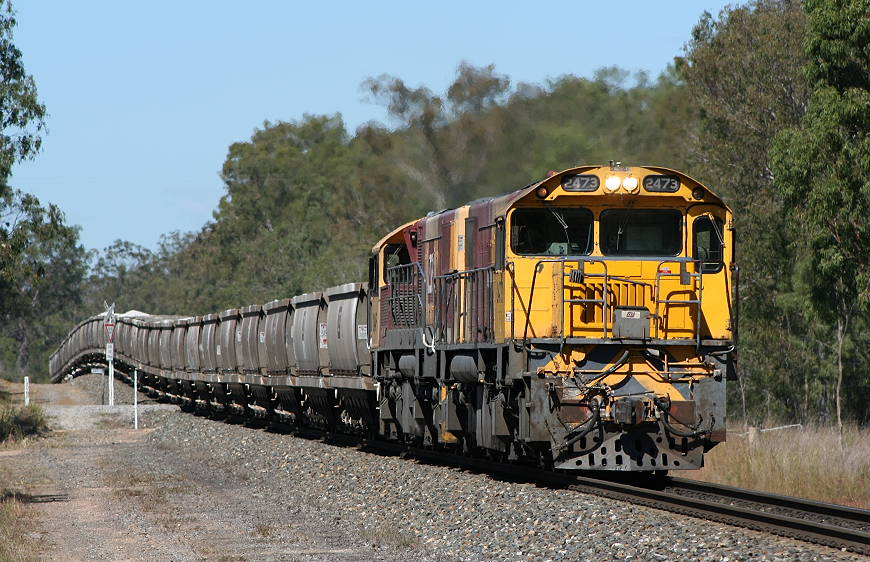 The Taragoola limestone train approaching Beecher on its way to the "Landing". 27/06/07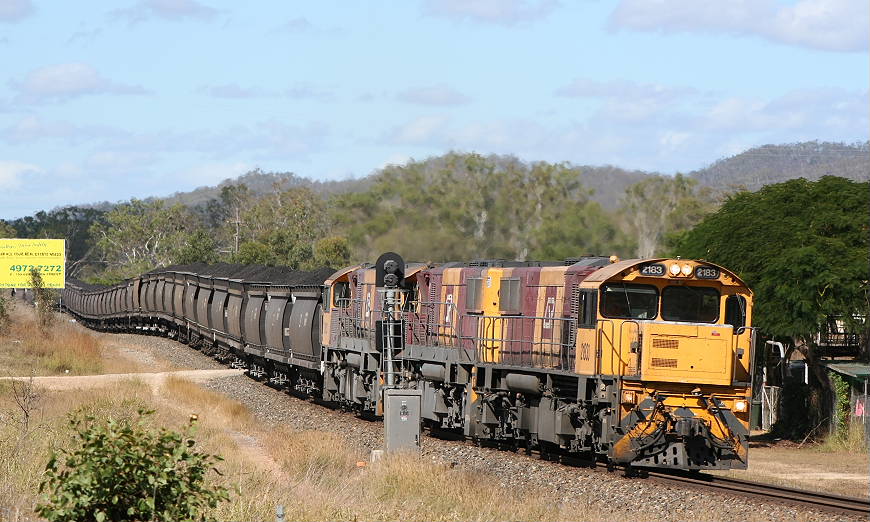 At the northern end of Beecher a loaded train passes the Up Approach for Byellee. 03/05/07