The new flood loader under construction with the old one to the rear, the photo to the right is the new preparation plant and stockpile area just to the right of the flood loader.
Feb 2007
A empty train lead by 4101 and 4102 on traffic testing pull into the loop at Moura Mine as a train continues to load from the new flood loader. The photo below shows the loading train and the rear of the empty, as you can see the new stacker/ reclaimer are working and undergoing commisioning. 22/09/07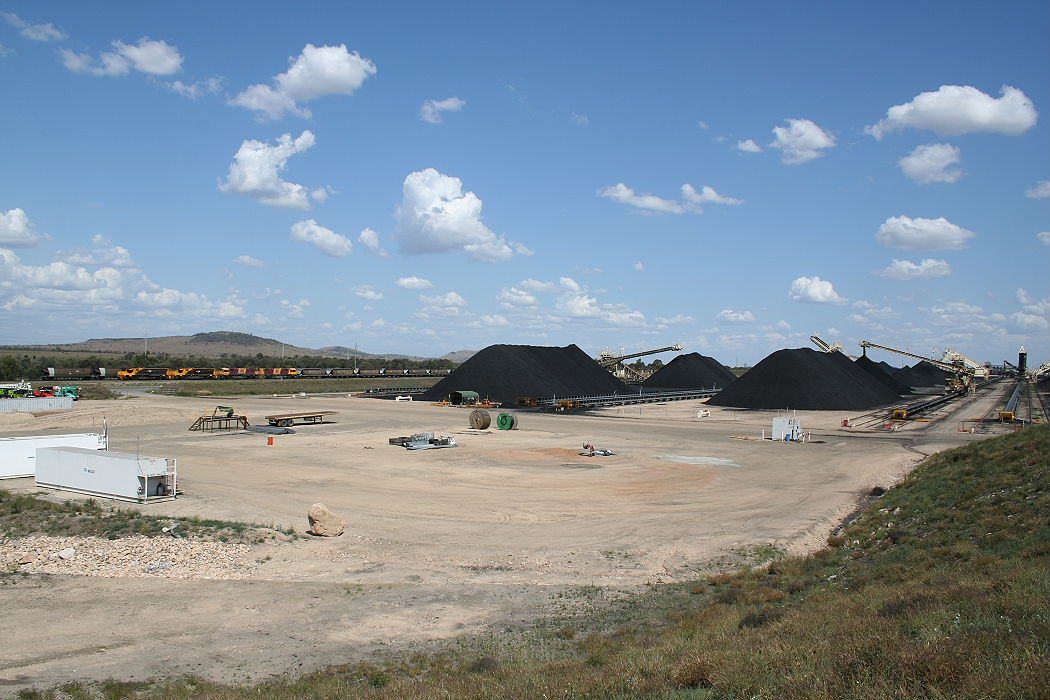 4101 and 4102 with 4038 as backup power pull through the new train loader at Moura Mine, with a capacity of 5000 T/PH the new loader makes short work of loading the smaller Moura trains.
A train of 80 ton wagons enters Moura Mine loop to load, the line to the right continues on toward Moura.
10.02.07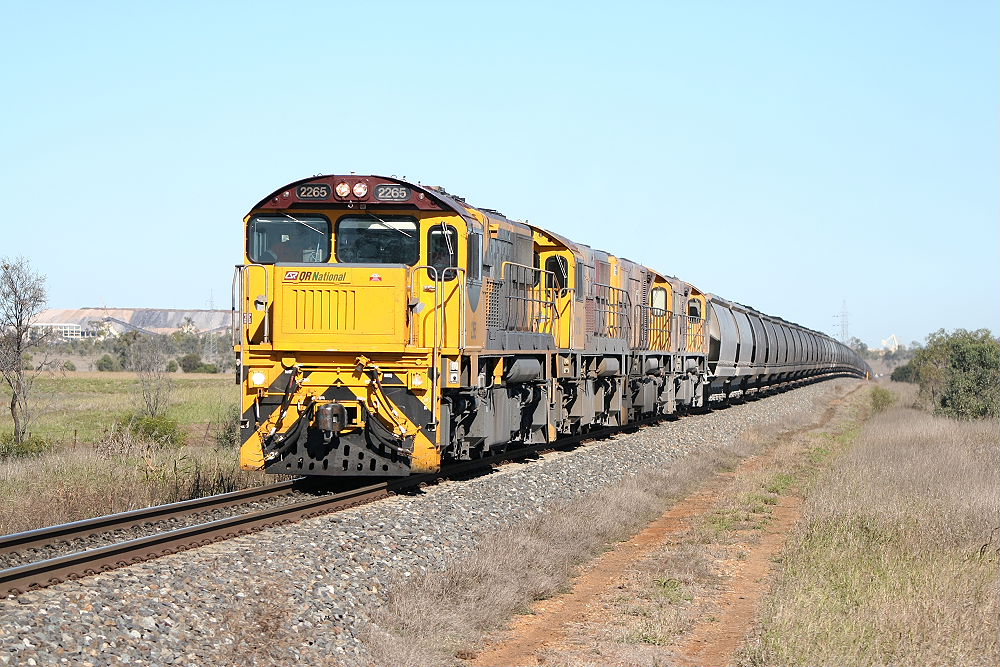 2265 leading a heavy train of 56 104 ton VASL type wagons away from the mine. 12.07.07
Just a small disclaimer, the text in the videos is not allways accurate. While doing my best to make it so it is not my primary focus when out photgraphing trains.