Earlsfeild is the former junction site of the Moura Short Line heading east to west and Callide Branch heading north to south. The Moura line spelled the end to the Callide Branch from Mt Morgan and only some of the original line remains today serving Biloela and Callide Mine to the south as well as a grain silo to the north of Earlsfeild at Koorngoo.

During construction of the line a large tent city popped up at the site and after completion a large track maintenance workforce remained to keep the line going.

Today most rail workers are based in Biloela and only one structure remains at the site.
The satellite picture above shows the three way junction at Earlsfeild.
Three rebuilt Clyde-GM locos of the 2250 class slow for a speed restriction near the Up Approach signal for the three way juncton at Earlsfeild.
The signal post is located about where the old Callide Valley Branch crossed the Moura Line at grade. To the right of the train the sorgum crop is going well and the Callide Valley will have a good 2007 unlike most of the country.
To the rear of the train is the Burnet Highway overpass and the bridge over Callide Creek.
13/03/07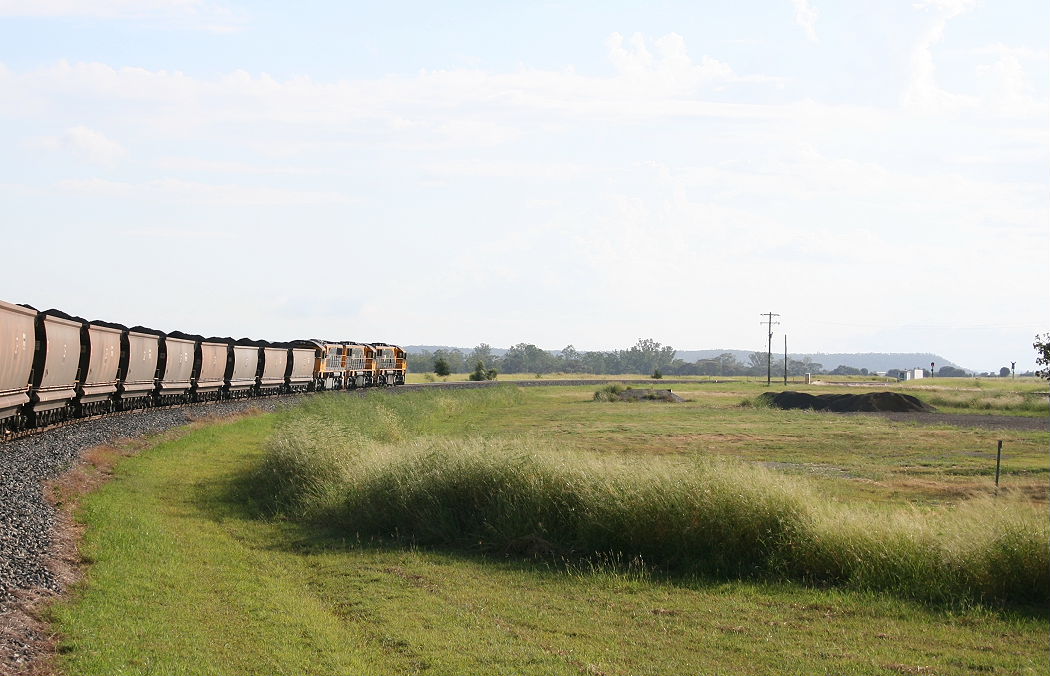 Looking east you can see the signals controling the junction and the Callide Branch heading off the the right. To the left of the train the short Koorngoo Branch curves off to the north.
You can also see the gap in the Callide Range to the right that the line uses to access Bells Creek to climb to the crest of the Calliope Range at Mt Rainbow.
Train 6868 on the way back to Gladstone from Biloela on the Callide Branch approaching Earlsfeild from the south. In the background is Koonkool Loop one of two on the branch.
As you can see the loop has RCS signals but not powered points instead it retains its trailing facing points. From the southern end or Down end of the loop the line is under DTC control. Trains usually stop to undergo safework proceedures before proceeding down or off the Callide Branch.
13/03/07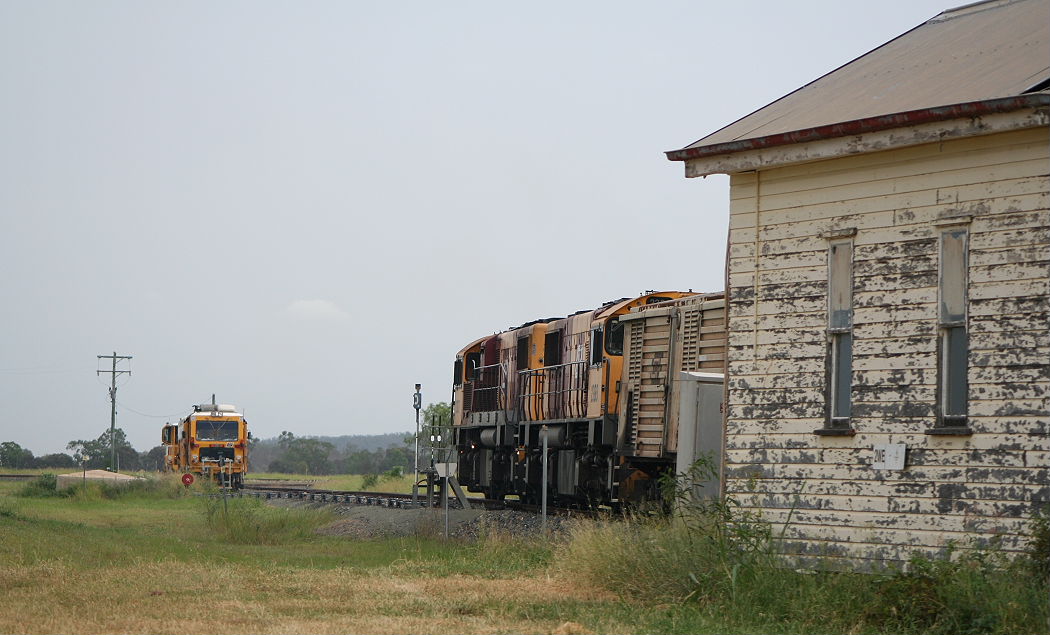 The same train as featured in the previous photo passing the last remaining structure at Earlsfeild and track machines stored in the short loop.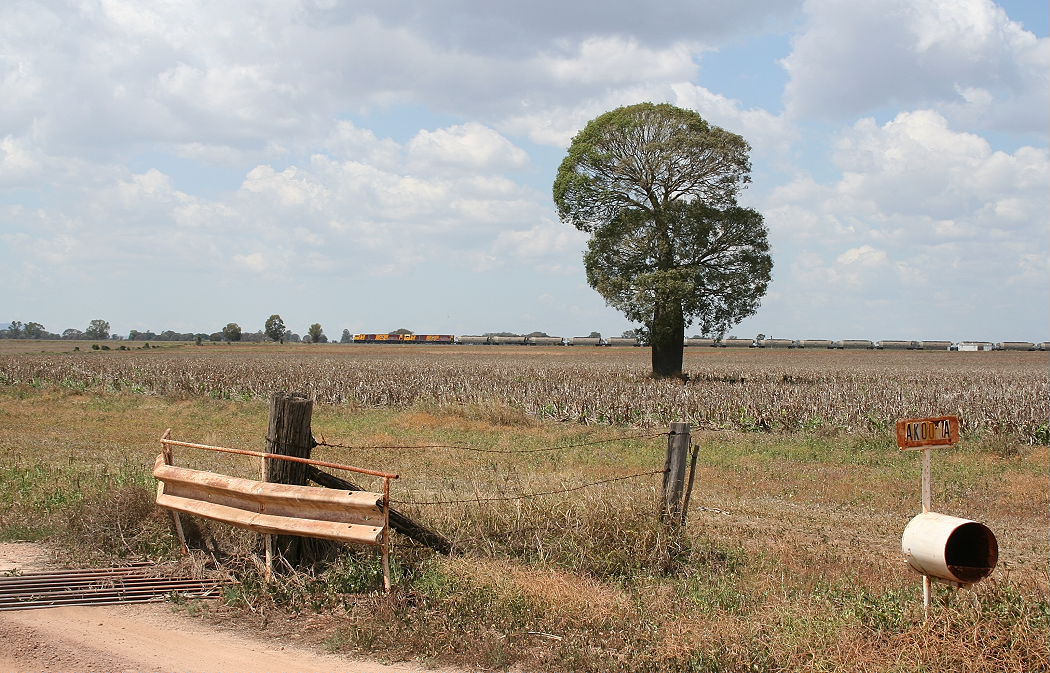 After a crew change at the Jambin-Dakenba Rd level crossing a Moura train starts the climb up the hill to Annandale to cross with an empty. The crop is in and the stubble is left to retain moisture on this very fertile area. 20/10/07