Annandale Loop is located where the line crests the Callide Range in quite a scenic area with the Boundary Hill mine located just to the south.
The loop was extended to 2300 meters in 2007 and shaped like a backward S, the extension was in the Up or east direction and ends just short of the junction with the Boundary Hill Mine Branch.
Loaded trains use a series of S-curves to ease the grade up from Earlsfeild while to the east there is only a slight drop to Dumgree.
The above map shows the general locaton of Annandale Loop to the right of the photo is the branch to Boundry Hill mine.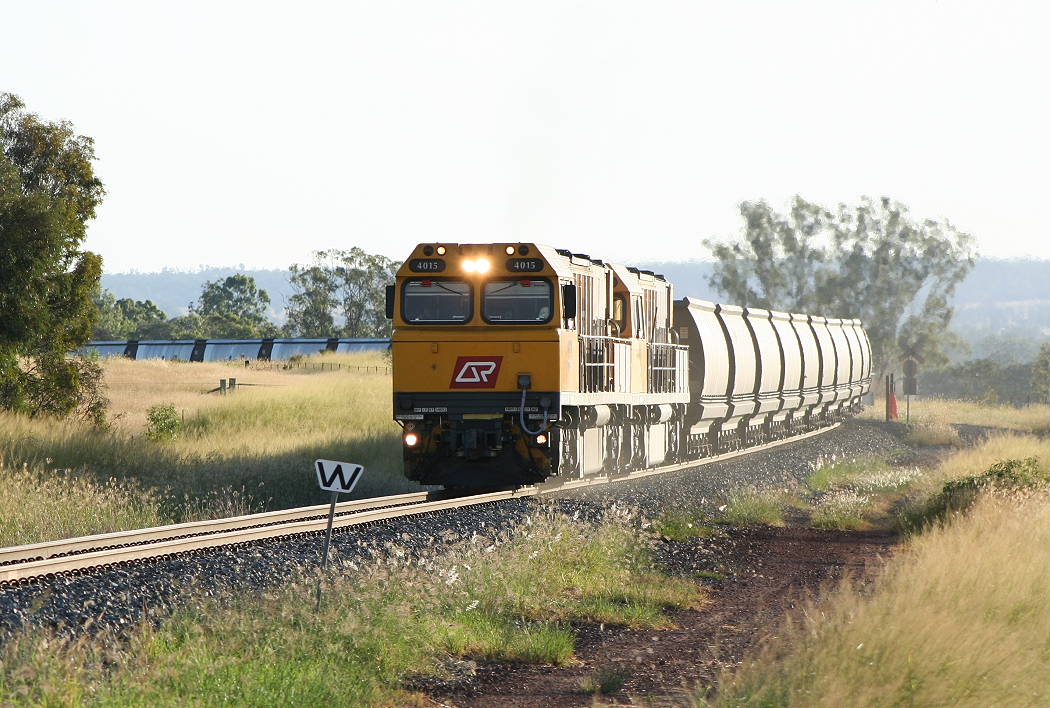 After crossing with an empty at Earlsfeild a trainload of Callide Mine coal grinds away up the grade as it approaches Pitt Road about halfway between Earlsfeild and Annandale.
31/03/07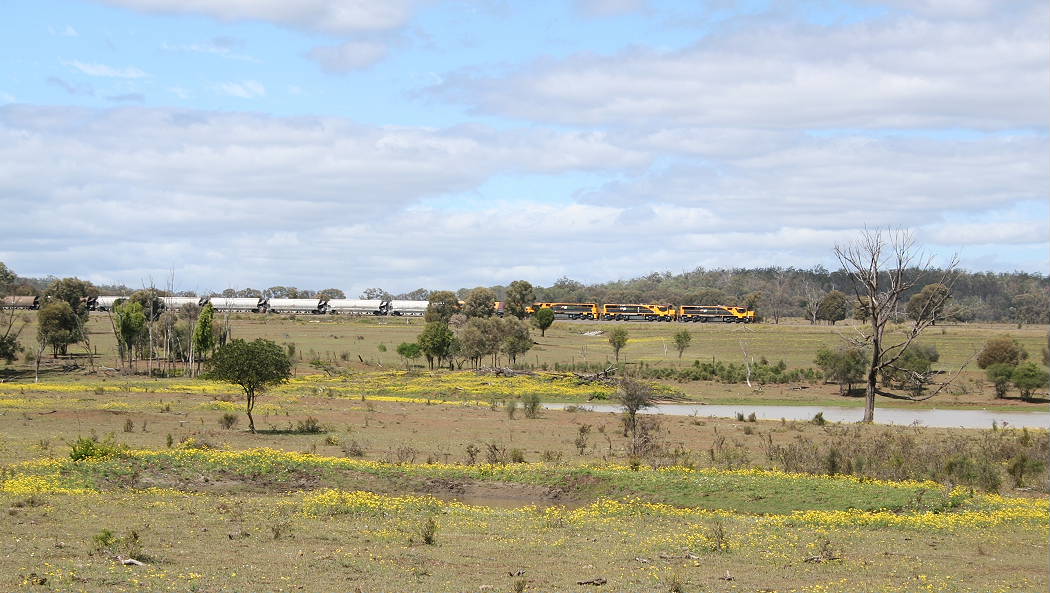 Just north of Pitt Road a empty Moura bound train glides down the grade after crossing a loaded train from Moura Mine at Annandale loop. Wild flowers are poping up all over the place due to some welcome winter rain.
28/08/07
A Moura train on the s-curve at the Up approach signal to Annandale Loop. You can see the new loop length posts in place showing 2300 meters making it more of a passing lane than a crossing loop.
12/07/07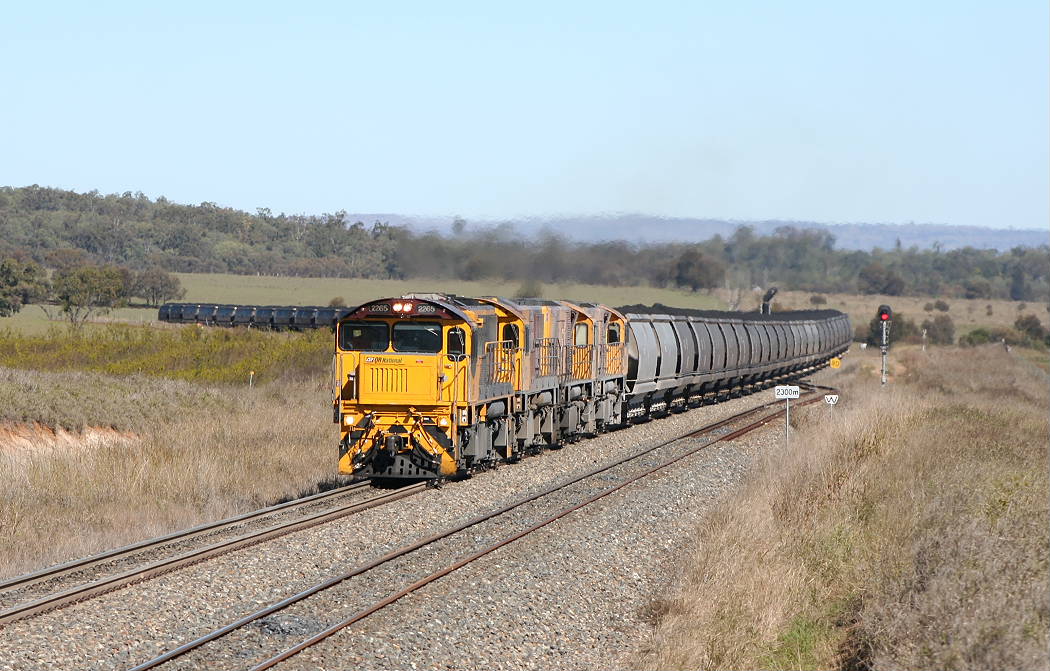 After photographing this train at Belldeen I raced across the valley to get this shot at Annandale, at the same spot as the previous photo just on the other side of the line.
22/04/07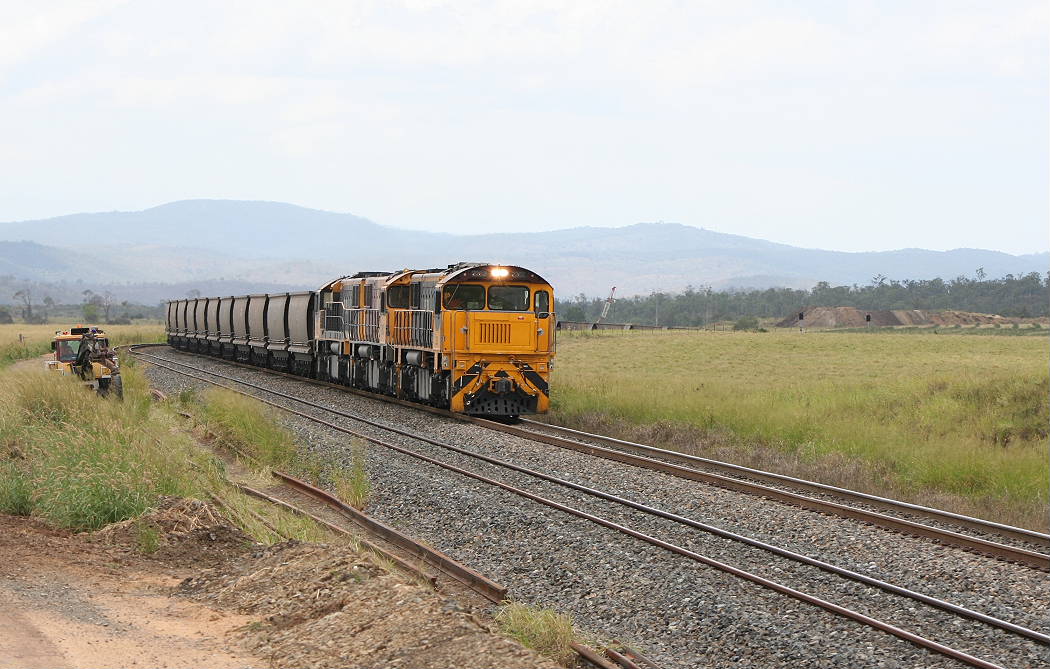 A empty train passing through the loop on its way west while work continues on the extension. You can see the crane to be used for lifting the new points into position and you can also see the Up starter signals of the existing loop.
13/03/07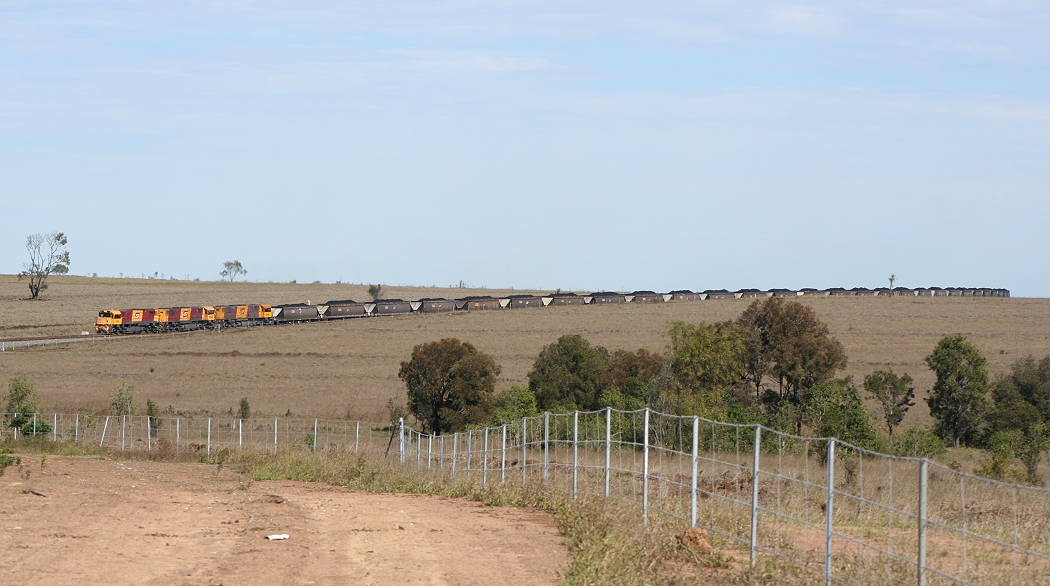 A loaded train heads down the grade at Annandale Loop, about ten wagons back is where the old Up starter signals and points were located. The photo below of the same train is a bit further along the line closer to the new points and signals.
17/06/07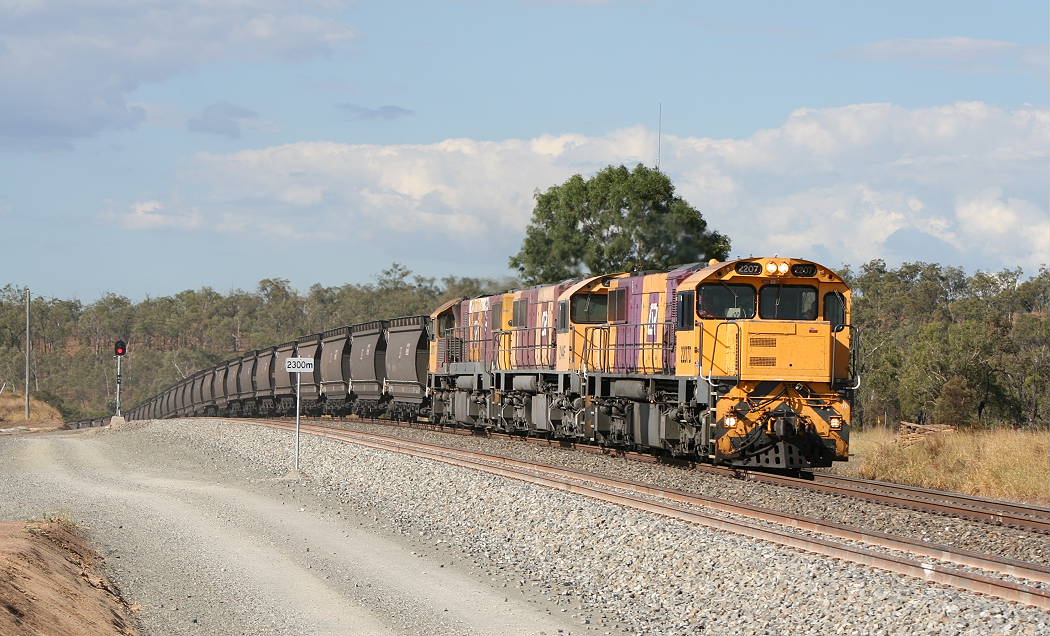 Same location as the previous photo but looking east shows a empty train for Moura running through the east end of Annandale Loop. The pile of sleeper to the right of the loco shows where the line to Boundary Hill heads off to the loader.
21/04/07
A loaded train from Boundary Hill mine located just behind the hill in the background running towards Dumgree about ten kilometers away.
10/10/07